Missouri Nun Caught Trying To Smuggle Cocaine in High Heels
A Missouri nun caught smuggling two pounds of cocaine into Australia using her high heels says she was duped into the illegal act by a man she met online.
According to the Sydney Morning Herald, Denise Marie Woodrum, 51, was discovered with the cocaine stuffed into the heels of her shoes while making her way through customs in Sydney last August.
But her lawyer says Woodrum was a "vulnerable" woman who had been duped by a mystery man she met online named Hendrik Cornelius.
"She was groomed to provide a financial gain for this person, Hendrik Cornelius, whatever person or persons it was behind this identity," Neil said, according to the Herald. "She went on this trip thinking she was bringing artifacts for him."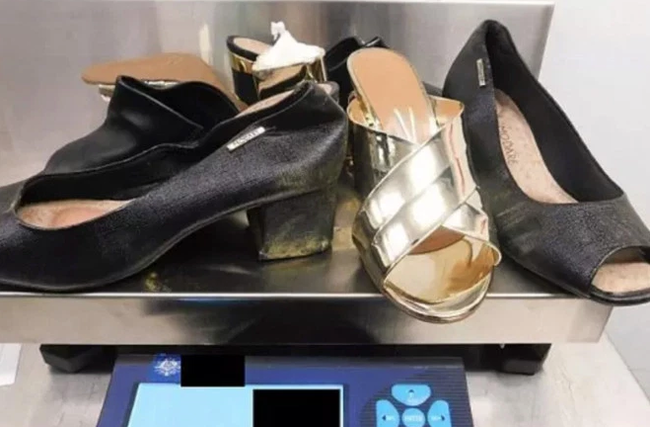 After a failed marriage and several major health problems, Woodrum, a sister of the Adorers of the Blood of Christ, believed that she had finally met someone special online. The Missouri woman reportedly exchanged hundreds of texts with Cornelius including one last July in which she called her mystery man her "Only and First True Family."
However, Woodrum says she never actually met the man she was talking with online face-to-face, a fact, her lawyer said, Cornelius took advantage of.
When Woodrum was stopped by customs officials at the airport, she told them that she'd come to Sydney to see the Habour Bridge, and the aquarium. When officials asked her about the shoes, she told them they were a gift for her mother. When she was told they had tested positive for cocaine, she asked them how much they found.
Investigators were told by Woodrum that she had been given gifts and clothes while on a trip to South America to give to people while she was in Sydney. At the same time of her interrogation, Cornelius was sending her text messages asking for updates on her location. "Are you ok?" "What are you doing honey?" "Shuttle?" "In taxi?"
Woodrum pleaded guilty in January of importing a commercial amount of a border controlled drug. She's scheduled to be sentenced in September.
Photo: Australian Border Force