Pro-Trump "Deplorable" store shuts down after two days
By JASON SILVERSTEIN
A pro-Trump store in upstate New York called the "Team Deplorable Community Activity Center" – whose owner planned to turn the shop into a national support center for the president's agenda – has closed after just two days.
The store vanished as suddenly as it had appeared this week in Webster, a village outside of Rochester, CBS affiliate WROC reports. In its two-day lifespan, the store drew an Independence Day protest and fierce social media backlash while its owner tried to raise $150,000. All the while, it sold little more than T-shirts and hats that had no connection to Trump.
The owner, Bruce Ben-Dov, had called himself the "CEO of Team Deplorable."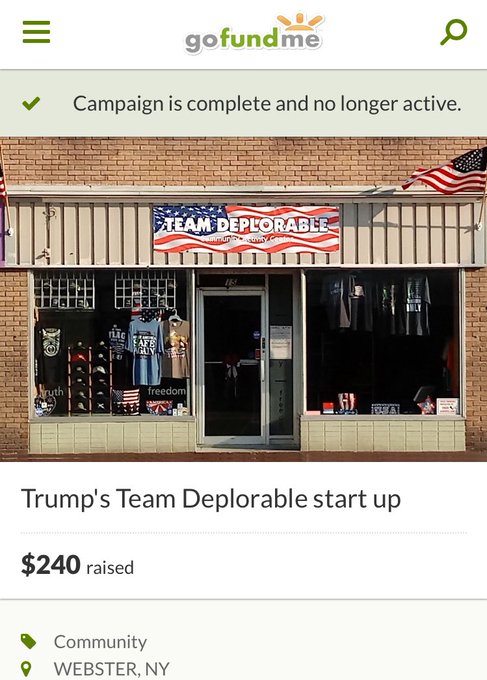 Jeannie McBride

@jeanniemcbride_

Bruce Ben-Dov, who owned 'Trump's Team Deplorable' says he closed the store because he "ran out of money" and "didn't want to open himself up to legal liability". Ben-Dov's GoFundMe for the store raised $240 of $150,000 when he shut it down today @News_8

1:58 PM - Jul 5, 2018
"I'm the most deplorable there is," Ben-Dov told WHEC when the store opened.
The store's name is a reference to Hillary Clinton's remark during the 2016 campaign that half of Trump supporters are in the "basket of deplorables," which Trump fans turned into a rallying cry.
Read more at CBSNews.com