Fire on Grand Rapids Northwest Side Destroys Apartment Buildiing
Three Hours After Fire Broke Out In A Near Northwest Side Apartment House, Smoke Is Still Drifting Through The Downtown Area. The fire is in an old apartment house at 4th and Davis. Everyone inside got out ok, and there are no reports of injuries.The Red Cross is on the scene providing assistance to the people who have lost their homes.
Wood TV reports that Consumers Energy had to shut off electricity to the surrounding area due to the fire. They say the apartment is expected to be a total loss, based on the current damage. Authorities say they are investigating whether a child playing with fire may have started the blaze.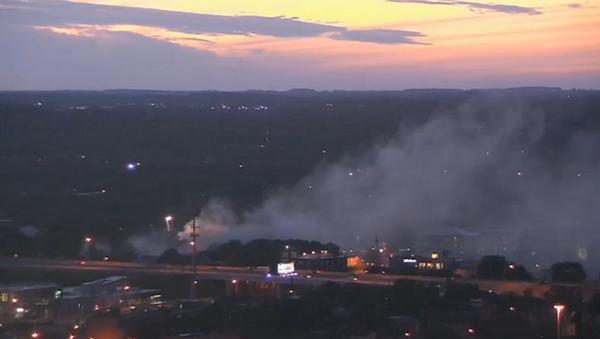 Photo courtesy of WOOD TV.